Archive, Conversation with
Conversation with John Sjögren
A conversation with John Sjögren held at Bjärka Säby on 18 February, during the course of a symposium on monastic spirituality. We touch on matters of life and death, the vocation of the monk, the provocative nature of Christianity, the tears of God – and the music of Mahler.
You can listen to the conversation, conducted in Norwegian and Swedish, here.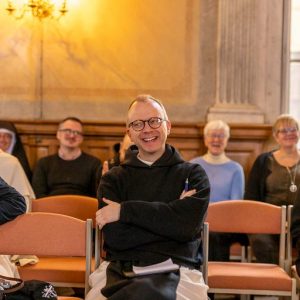 Photographs by Zandra Erikshed.