Life Illumined
On my appointment
To the faithful in the Prelature of Trondheim,
On the feast of St Theodore of Tarsus, 19 September, I was told that the Pope had named me bishop of Trondheim. The Nuncio in London communicated the news. He could not have been kinder. He reminded me that Theodore, like me, had been a monk; that he, too, in the name of obedience had been asked to leave a life and brethren he loved dearly. A compatriot of St Paul, he was appointed to Canterbury in 669. And there, said the Nuncio, he became a blessing—a sign of the Church's unity, which transcends national and cultural boundaries. Theodore 'set the Church on a firm foundation', says the Collect for the day, which continues: '[may we too] remain steadfast on the rock which is Christ and be obedient to the calling we have received'. 
Here and now, I naturally feel pretty shaky. But I have lived long enough to verify what Paul says: 'He who calls is faithful; He will do this.' I place my trust in Him. I invite you to do the same. 
And I also look forward to this task with joy! The memory of the hospitality, generosity, and good zeal I found in Trondheim last summer, when I was honoured to lecture at Olsok, the feast of St Olav, is a great comfort to me now, as I realise what it will mean to depart from what has been my home, my family. You have achieved great things in recent years, to the extent of raising a beautiful cathedral. May this building, with its clear focus on the Sacred Mysteries, in a space defined by clear lines that concentrate the mind and raise the heart, a broad and hospitable space, be an image of the communion we are called to build together. 
A few years ago, I visited one of our Order's Irish houses. Recruitment had long been lacking. The future seemed uncertain. In a conversation with an old monk, a good, clear-sighted man I valued highly (and who lay on his deathbed), I asked if it pained him to see his life's work so exposed? Without missing a beat, he answered: 'I am not worried about the monastery; what grieves me is that Christ is disappearing from Ireland'. This statement gave me a salutary shock. It has since helped and inspired me. How vital it is to know what really matters! 
The situation my brother referred to is the same in much of Europe. In a world, a time, ever more marked by indifference and cynicism, hopelessness and division, it is our task to stand for something different: to point toward the Light that no darkness can overcome, to nurture good will, to let ourselves be reconciled, to enable a communion founded on trust, in peace, to bear witness that death has lost its sting, that life is meaningful and beautiful, of inviolable dignity. This is a great responsibility, but also a privilege—a source of transformative joy. 
May Mary, Star of the Sea, hold her guiding hand over the journey we now embark upon together, enriched by a venerable heritage. In the medieval Sequence for the feast of St Olav it is written: 'Through strife and hardship, St Olav was quickened by his longing for light and life eternal.' Now, there's an example to follow!
I pray for you all. Please pray also for me and for my brethren at Mount Saint Bernard, who are entering a time of transition. We shall meet again in the new year. In the name of Christ!
+fr Erik Varden ocso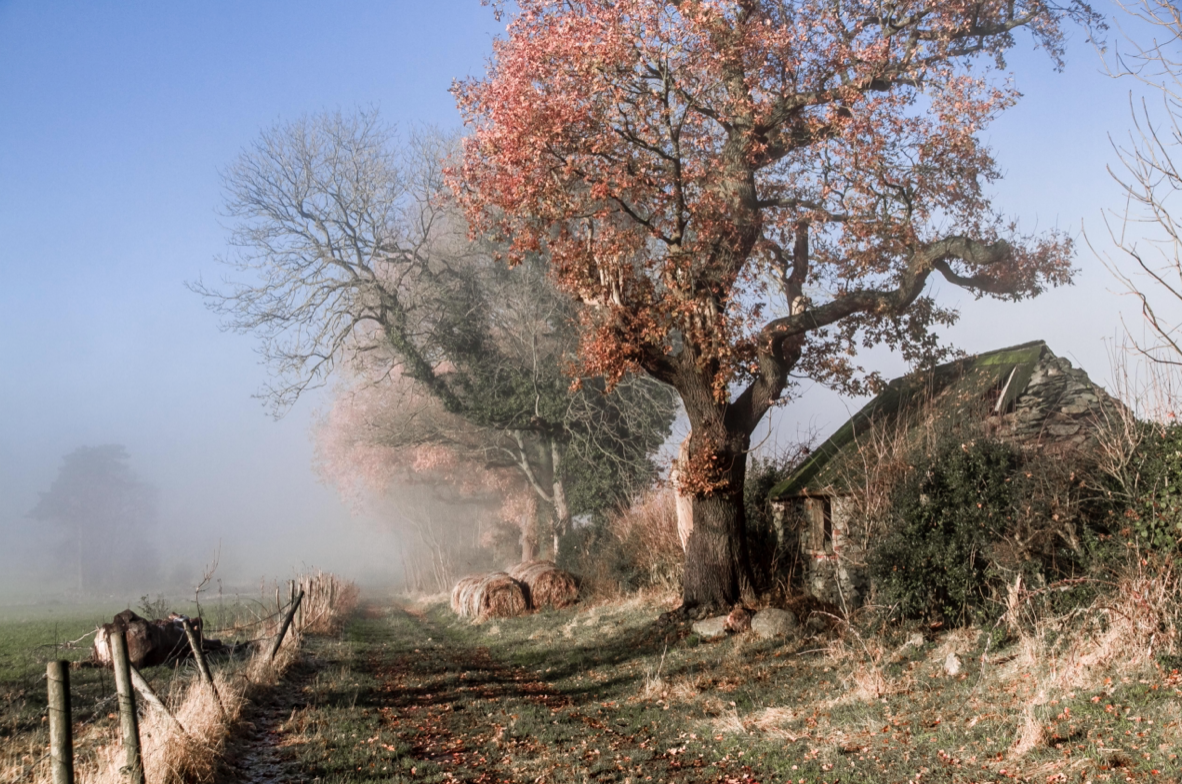 ©Br Martin Horwath