Archive, Conversation with
Conversation with Mario Binasco
How can a charism be received, owned, and transmitted as life-giving to generations yet to come? If experience is premised on my sense of who I am as a subject, and if this sense presupposes integrated remembrance of what has made me into what I am, how can I prepare myself to experience deeply and truly? What will help me to be freed from my past in such a way that I can live prospectively, moving forward, while at the same time being reconciled with the past? What is the impact of beauty on our lives, and how can I know my deepest desire?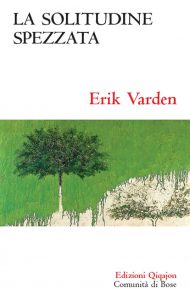 These were some of the questions that came up in a conversation organised by the Centro Culturale di Milano about the Italian translation of my book The Shattering of Loneliness. The evening was moderated by Letizia Bardazzi, director of the centre. Mother Maria Francesca Righi, abbess of Valserena, contributed with a recorded video message; while the main exchange was between myself and Professor Mario Binasco, a Lacanian psychoanalyst and emeritus professor of the John Paul II Institute at the Lateran University.
You can find a summary and a recording of the exchange, conducted in Italian, here.
'To speak of remembrance is to speak of identity. We remember what we have been, what has made us who we are. At the same time, we become what we remember. Our remembering is never confined to just experience, be it narrow or broad. We discover – if we dare – that memory is more than a stagnant pool of private recollection. To remember, really remember, is to slip our moorings and set sail on the open sea, with all that entails of peril and exhilaration.' The Shattering of Loneliness.