Archive, Books
The Shattering of Loneliness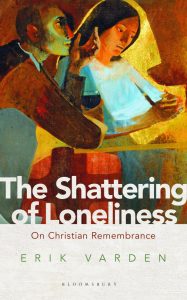 If Christian claims are to impress, we must show that they are more than scaffolding rigged around the existential thirst of man; that in fact they correspond to this thirst and carry refreshment. Our ancestors in antiquity were inventive, often generous, in this respect. We might do well to take a leaf out of their book. 'Secular' art can throw surprising light on theology. It can reveal what men and women long for, and how. Think of the final movement of Schubert's Quintet, which expresses the titanic struggle of man facing death, the struggle to let go. Think of some sculpture by Rodin, who could make nature's most unyielding material quake with desire. Think of the waterlilies Monet painted again and again towards the end of his life, plunging ever deeper to fathom the mystery concealed by the well known. 
'The Shattering of Loneliness is a book of extraordinary importance. It is, with prophetic clarity, aware of the depravity, the weakness and the glory of the human condition.' The Times Literary Supplement.
'A work that intelligently renews the vocabulary and the very genre of spiritual literature.' La Croix.
'Intimately personal but never self-indulgent, it is at once arresting and challenging, uplifting and reassuring, and profoundly moving. The richness of this remarkable book is impossible to convey adequately in so few words. No reader will remain unchanged.' The Tablet.
'Generates deep and unexpected insights, like the memory of a meaningful conversation long after you've forgotten what was said. It is unforgettable.' Catholic World Report.
The Shattering of Loneliness has been translated into French, German, Italian, Spanish, Dutch, Swedish, Norwegian, and Polish. Portuguese, Hungarian, Bulgarian, Albanian, and Greek versions are forthcoming.